The 28th anniversary of my grand entrance is looming.
My birthday is just around the corner and it's got me reminiscing a bit.
I was born in a town my dad affectionately calls Fon-tucky (otherwise known as Fontana, CA).
A few hours after my birth, my dad broke the news to my mom that her mother had cancer, and was dying. The next day, my mom left for Mexico to be with my grandmother. She didn't see me again until four months later, after my grandmother had passed away.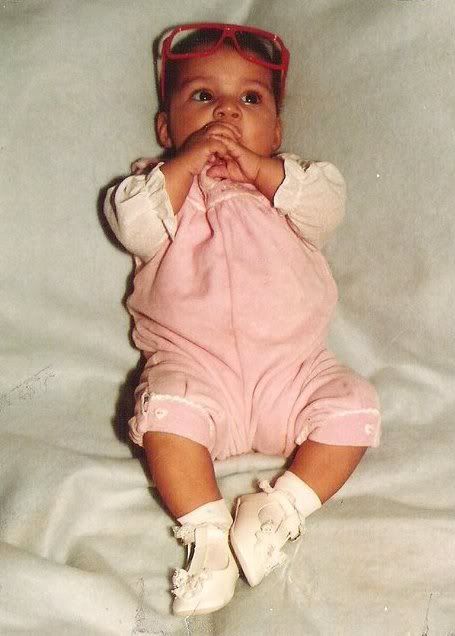 The first time my mom saw me again
It's an incredibly sad story and, yes, it weighs heavily on me around this time of year. I can't help but remember that the anniversary of my birth is also the anniversary of a day my mom's world shattered.
I can barely stand to put myself in her shoes on that terrible day -- to imagine the range of emotions she must have struggled with -- but when I do my heart breaks alongside hers.
This isn't to say that my mom doesn't wholeheartedly celebrate my birthday. Every year, she makes me a cake, buys me balloons and presents me with a mountain of gifts. She smiles and hugs me, and tells me over and over how much she loves me. She celebrates ME, every year, with everything she's got.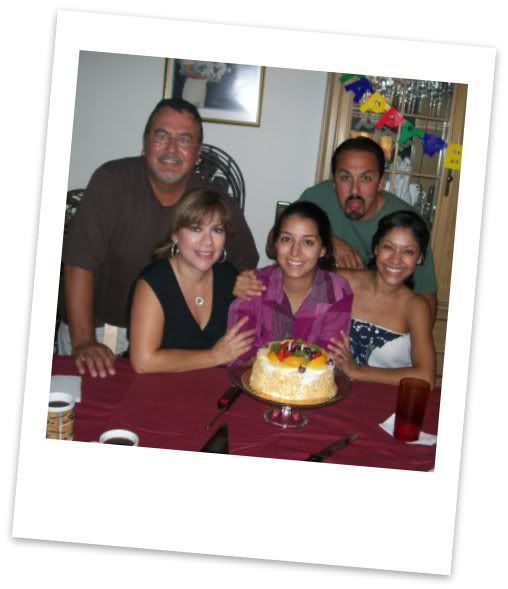 But every year, starting on the 27th day of September, a sadness creeps into my mom's eyes, and it doesn't go away until well after Christmas.
As a result of what I'm sure was an incredibly chaotic and painful time for both of my parents, to my knowledge there are no photos of me before the age of 4 months. In fact, there are few photos of me before the age of three.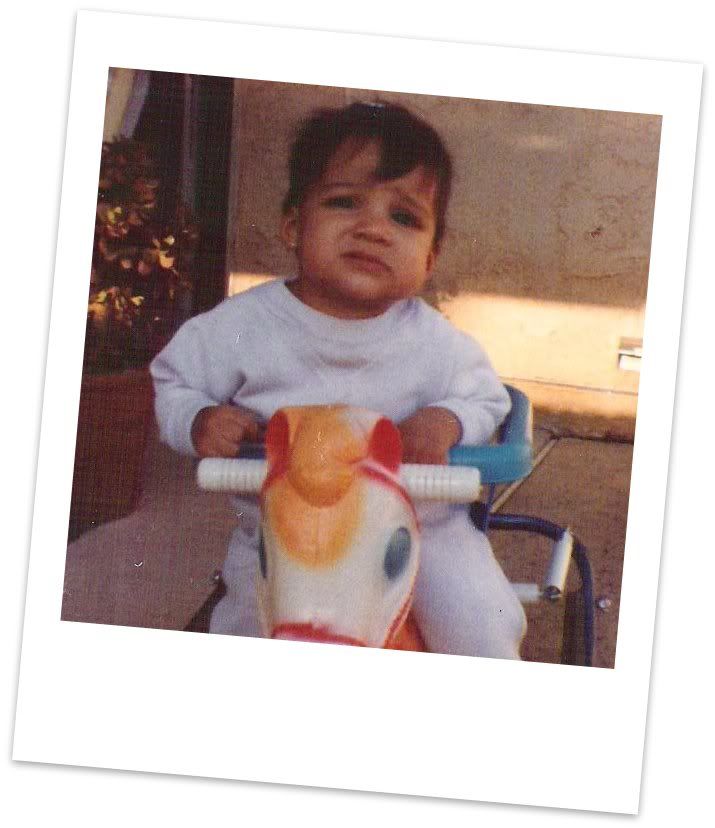 One of the few
Silly as it sounds, this is the part I struggle with the most. Not because I think my mom did anything wrong; taking happy photos could not, and should not, have been at the top of her agenda during those years.
But I'd be lying if I said I wasn't curious about what I looked like. The handful of photos I do have don't paint a complete picture for me, and there was always a longing to see -- to know -- what I looked like with only two front teeth, or as I awkwardly took my first steps.
When I was 5 months pregnant with Eva, and I found out she was a girl, I jokingly told our family and friends that I hoped she looked just like me. I didn't let my mind wander past those surface-level jokes... I was just happy that I was going to get to experience a daughter. I was totally unprepared for what happened next.
Eva was born on December 22, 2009 at 6 in the morning. On that day, a hurt that I didn't know ran so deep reared its head.
She didn't just resemble me -- she looked just like me. In the days and weeks following Eva's birth, I sat in her room, rocking her and sobbing more times than I can count.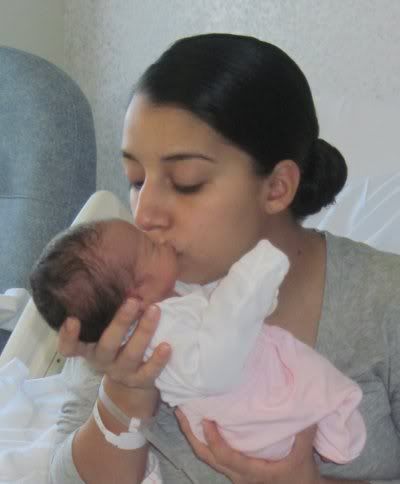 Erik would find me in that rocking chair, day after day, and the only thing I could spit out in between my tears was "She looks just like me."
I don't want to come across as being so narcissistic as to compulsively need to see a miniature version of myself. It's really not about that. But Eva's arrival did heal a part of me that I had largely ignored for many, many years.
I honestly felt like I had been given the best gift I could've ever asked for: another chance, a way to see -- to know-- what I looked like during those lost years.
In the first few months after Eva was born, the sadness I had always felt when I thought about that time slowly dissipated as I drank in her every smile, the way she looked when she cried, the way she looked when she slept...
The best unexpected surprise? The joy I feel when I see my mom with Eva, the way she loves her, the way she
enjoys
her... in a lot of ways, I think it's a second chance for my mom to recover those years too, and that makes me happier than I could ever put into words.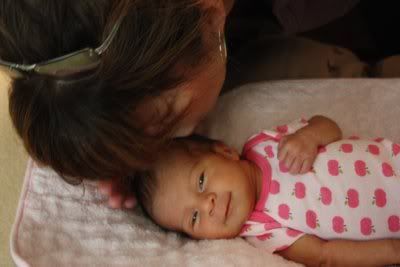 Of course, as Eva gets older, signs of Erik peek through. She inherited the same golden hair from his youth (the same as Noah's!) and she will have a lighter coloring than I did. But her face, her eyes, her smile... they are all me.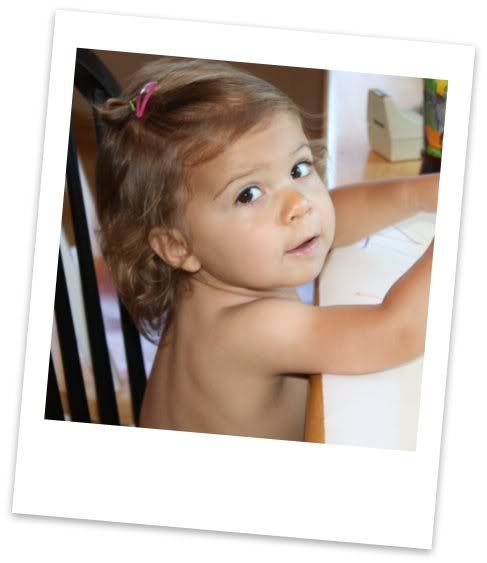 Alright, I admit... she has way better eyebrows than me...
This is difficult for me to share.
My mother is one of the most optimistic people I've ever known, and she raised me that way. We, along with my sister, are always searching for the silver lining, the beauty lost somewhere in the muck. This has always been a darker spot in the otherwise bright fabric of my story, and I honestly never imagined that we'd ever find such comfort amidst the pain.
This year, as I complete my 28th circle around the sun, I will hold my babies close as I blow out my candles, and I will remember that there is always,
always
, light at the end of even the longest tunnels.
Epilogue:
I am in awe of those mourning the loss of a loved one this past Sunday: my heart breaks for their pain, and is filled with hope at their strength. I will
NEVER
forget.