I'm just going to say it: I was not cut out to be a stay-at-home mom.
I know this because the years I spent at home, caring for Noah, I cried more times than I care to admit, because I felt like life outside of motherhood was passing me by.
This probably had a lot to do with the fact that Noah was born a month and a half before I graduated from college. I actually was having contractions during two of my midterms.
After graduation, as my friends were applying for -- and getting -- great jobs in their chosen profession, I was at home, trying to figure out how to entertain my little blob. Because, honestly, the first six months or so -- aside from being crushingly adorable -- babies are boring as hell.
Oh sure, they're fun to dress up. And they keep you on your toes with the constant barfing and staunch resistance to regular sleep. But mostly I found myself desperate for something...
more
.
When Noah was 7 months old, I decided to join My Gym and, eventually, a Stroller Strides workout class. I met a number of career moms whose lives were "great!", who wore size 25 designer jeans, whose husbands were off making a fabulous living so they could pay the mortgage on their million-dollar homes.
I have never felt so inadequate in my life.
I'm not proud of this. I like to think that I try hard to be the things I want to see in my children, to set the example for the kind of people I want them to be.
Being in the mommy club... well, it felt a hell of a lot like highschool. And I felt a hell of a lot like the girl wearing Wal-Mart jeans with a shitty haircut.
At that time, Erik and I lived in a tiny apartment (which we loved, by the way). We had very little income. Erik was finishing his dissertation and we were scraping by on his graduate student salary (in addition to the very generous help we got from our parents, in the form of diapers, formula, and free meals).
Trying to keep up with the career mommies was tough. The pressure came to a head as Noah's first birthday approached. It seemed all the babies were turning one within a few days of each other and the competition to put on the biggest, baddest birthday bash was fierce.
In the weeks leading up to Noah's birthday party at the park, I found myself becoming more and more distressed as one by one, every "mom friend" that I had RSVP'd "No".
Erik, being the much older and much wiser half of this equation, kept reminding me that it didn't matter... they were all a bunch of strangers anyway. Why did I care so much?
In hindsight, the answer is pretty obvious. I just wanted so badly to succeed at
something
. If I couldn't be the wildly successful adventurer/writer that I had planned on being before that dream was derailed by a positive pregnancy test, then I just HAD to be the best, most perfect, mother in all the land.
Eventually, I found my way to a more peaceful place... that did NOT involve comparing myself to other mothers. And part of that was realizing my own, ugly truth: I just wasn't happy being a stay-at-home mom.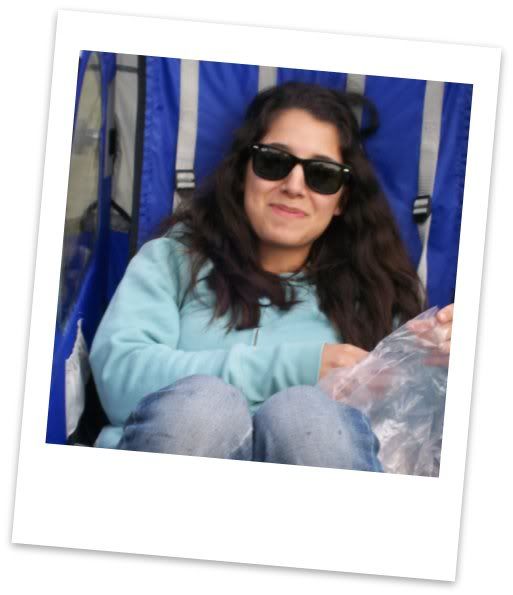 Of course, this induces all kinds of guilty emotions in me. How could I not cherish every single second of my children's fleeting youth?? Especially as we became more financially stable and the opportunity to stay at home, to be like the other career moms, was finally within reach??
I can only defend my choice by saying this: I'm much happier, and much more content, as a working mom than I ever was as a stay-at-home one. It's the old quality vs quantity argument, and it's the only thing that quells the guilt.
Now I do have to say... I am more than aware that this is not a one-size-fits-all argument. Our best family friends, Josh and Julie -- who I love like family -- agreed long ago that when their children were born, she would stay home until they were at least in elementary school.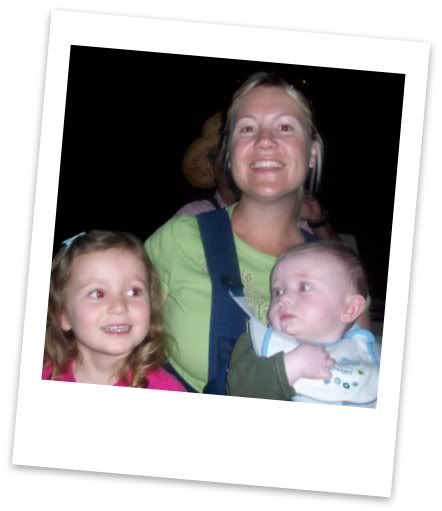 Julie once told me that she has always known, since she was a little girl, that she was meant to be a mother -- a
career
mother. And, boy, I believe it. Julie is a fantastic mom, and it's not because she makes her own baby food or has a Bugaboo stroller. She is wonderful because of the dedication and patience that she graces her children with. She is wonderful because she is not perfect at all, and sometimes she just throws on a Dora video because she needs a freaking break -- and she's not afraid to admit that. She has really shown me the other end of the spectrum and I admire her so much.
I also have to admit... being a working mom is not even close to being a win-win situation for me. I wish it were that black and white, but it's not because nothing is. There are days when I work late and don't make it home to tuck my baby girl into bed. There are days I sit in my boss's office crying because I miss my kids so damn much.
These days are fewer lately, because with a recent job switch, I was fortunate enough to get a shorter commute (about 5 minutes) and better hours. And don't think that didn't factor heavily in my decision to jump at the opportunity. Being home in time to eat dinner with my kids, give them their baths, tuck them in... I just can't put a high enough value on that.
I'm also fortunate enough to be able to rely heavily on my husband and the respective grandmas, who both regularly take care of our kids. If I'm not there to kiss the scrapes, I feel better knowing that someone who really loves my babies is.
Where would I be without them?

The other day I went to the movies with my mom and sister, and a preview came on for a movie in which Sarah Jessica Parker plays a working mom who juggles it all: the husband, the kids, the housework, the career. She can barely manage and it seems like her life is going to fall apart.
I have no idea if her life does indeed fall apart, because obviously I haven't seen the movie and -- if I had to be honest -- I probably never will. But two things struck me as I watched the preview; the first was that, out of the corner of my eye, I saw my mom shaking her head and heard her murmur "That's Andrea." The second was when Sarah Jessica Parker's character admitted that she loved her job.
That IS me, and there are days when I can't keep up. I can't keep up with the laundry, or dinner, or a solid eight hours of sleep. I go to work and I miss my kids. I come home and I have to choose to either wash the dishes or read the same Elmo book to Eva for the 2,568th time. I usually pick the dishes, and I feel like crap about it. My kids don't cry when I leave in the mornings, because they're
used to me leaving
. This makes me want to cry while I'm on my "aren't-I-so-lucky" 5 minute commute.
But there are also other days, where the house is clean, dinner is made, and there's still time to play soccer and ride bikes on our street. These are the best days, even if there are fewer of them than I'd like.
And I do love my job. Sometimes I feel like I'm cheating on my kids with my job, but there you have it: I love what I do. If I didn't love what I did, I wouldn't leave my kids to do it.
So what's the solution? Do you pick the lesser of two evils, like me? Or do you grin and bear it because your kids are worth the sacrifice of your own fulfillment? Notice this applies either way -- there are plenty of moms out there who work because they have to, even though they'd much rather stay at home. Putting clothes on their babies' backs, and food in their mouths, is more important.
There are also plenty of stay-at-home moms who love what they do, but sometimes find themselves longing for something more (though you might be hard-pressed to find any that would willingly admit that).
I would never be so bold as to make any conclusions about this subject. I think most people try to do what works for them and cope with the fallout, which is always there, no matter who you are.
As for me: this is the bed I've made, and I lie in it, 97% satisfied.
For me, that's enough.
Conversation of the Day:
Noah: "Mom, now that I've lost my third tooth, I think it's time for me to get a credit card."
Me: "Oh really?"
Noah: "Yes. That way she doesn't have to keep leaving me money."