I heard a rumor that Summer was over, and I didn't believe it.
Even as the college-aged kids on our street started leaving, one by one, to board planes that would take them back to their respective universities across the country, and even when the sun started setting at 7:30 p.m. instead of 8:00 p.m., and even when Facebook started filling up with photos of toothless kids wearing Justin Bieber backpacks on their first days of school, I still didn't accept that it was true.
I mean, don't get me wrong -- I love the Fall. I love back-to-school, and Halloween, and wrestling frozen turkeys into buckets of salty water -- I love all that stuff.
But Summer just couldn't be over until we had one last hurrah, courtesy of our annual family vacation.
Our family vacation traditionally is planned for the end of August each year, and it's always the perfect way to end the season.
This trip is comprised of my parents, sister, brothers, and our collective families. We go to Arizona for some fun in the sun along the Colorado River. Between all of us, there are three boats, two paddleboards, and 14,356 flotation devices. And just so everyone is clear -- Uncle Tony doesn't go back for lost floaties.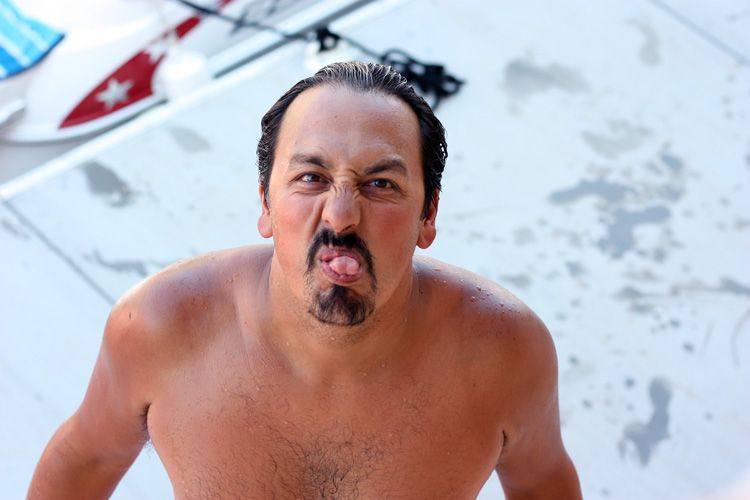 We've been making this same trek since I was a kid -- since my mom and stepdad got married. This year, the last day of our trip happened to fall on their 19th wedding anniversary, and even as I was wishing them a happy anniversary, I was reminding them that their anniversary doesn't just belong to them -- it belongs to all of us. We've been a family for 19 years, and as we've gotten older, I think we've all come to appreciate how lucky we are to have each other.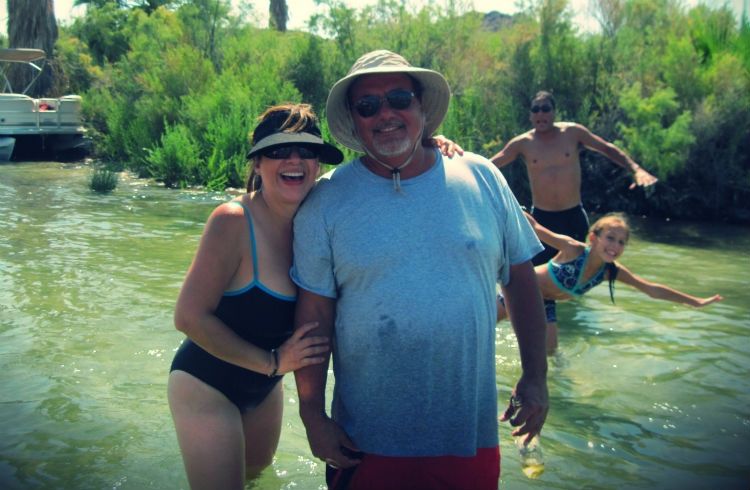 My family is a lot of fun.
All the single ladies...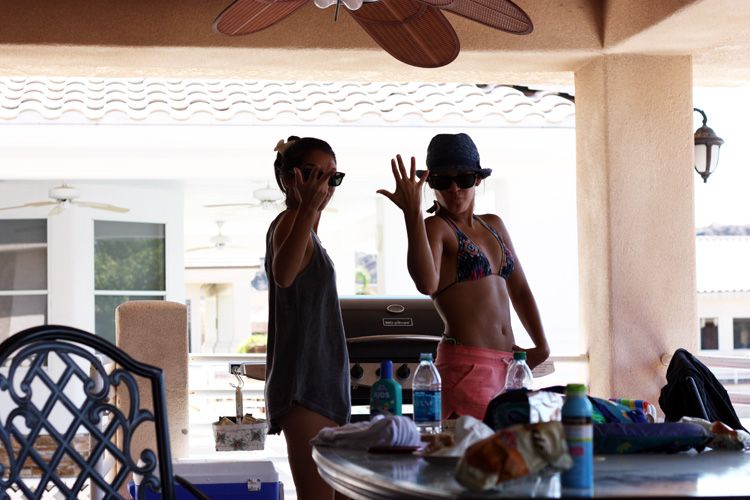 We ... can't help ourselves. Bey-bey makes us act crazy
My brother-in-law isn't afraid to shoot my mom with a super soaker. This makes him the bravest person on the planet, as far as I'm concerned
As with most fun family vacations, there generally is a point at which it all goes to hell, usually by way of injury. This year, my niece Julian broke her arm the second day in, and had to go home. She was sorely missed, but I did manage to get at least one photo with all of my beautiful nieces.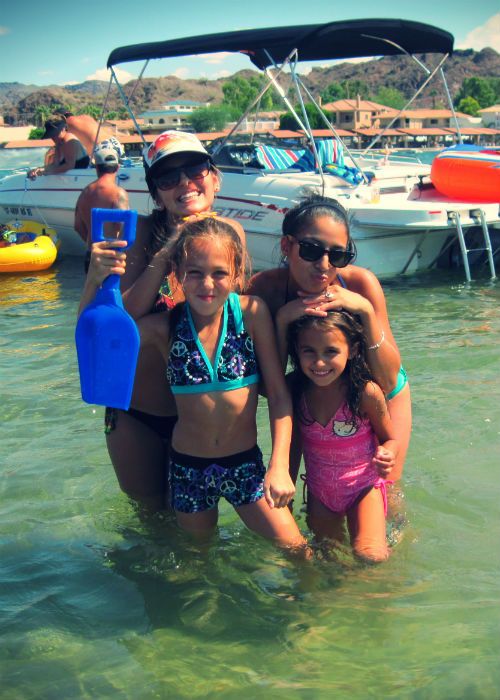 We've been looking forward to this vacation all summer -- and by we, I mostly mean Noah who thinks four straight days in the company of his best friend/cousin Caleb is about as good as it gets.
Swimming, tubing, sunburns, floating restaurants, big family dinners, movies, monsoons, bunk beds, river hair, sunglasses, loud music, lost floaties, night rides, cliff jumping, watergun battles, ice cream, and -- this year -- paddle boarding ... pretty much sums it up.
This really is as good as it gets.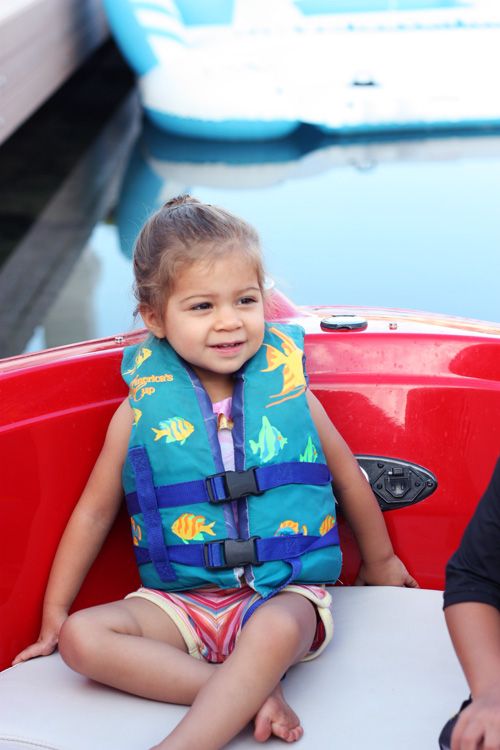 The littlest river rat
And then he jumped off, and nearly took his mother with him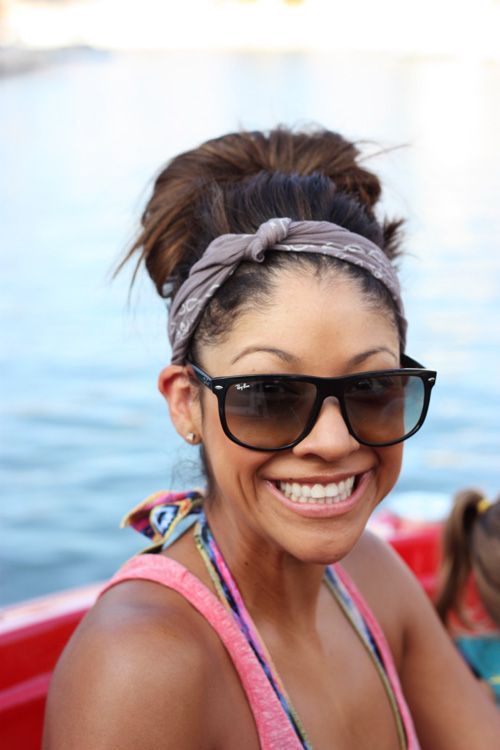 River Hair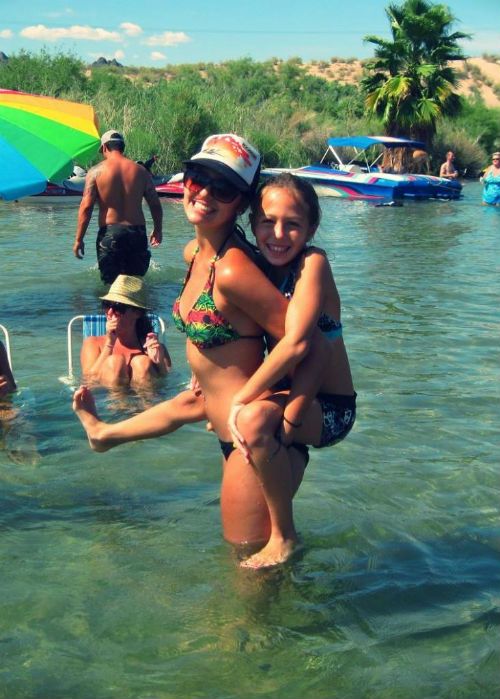 Cousin love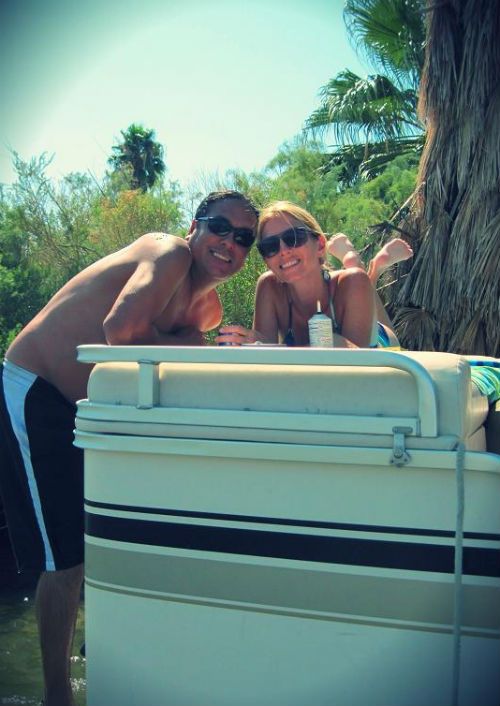 The eldest
The brother-in-law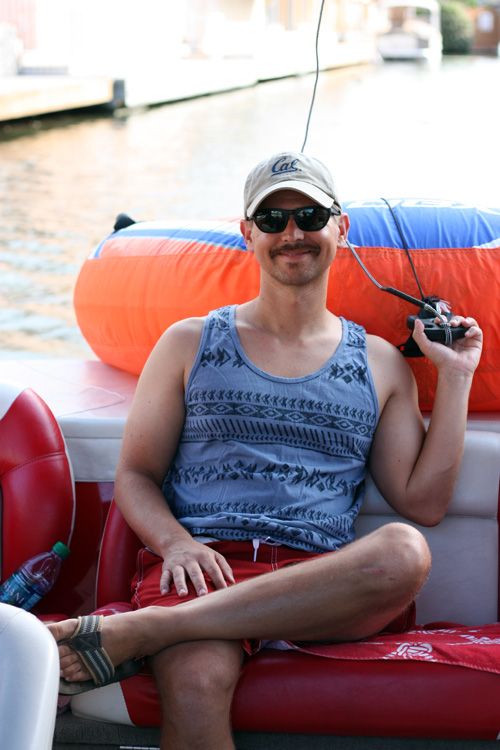 The husband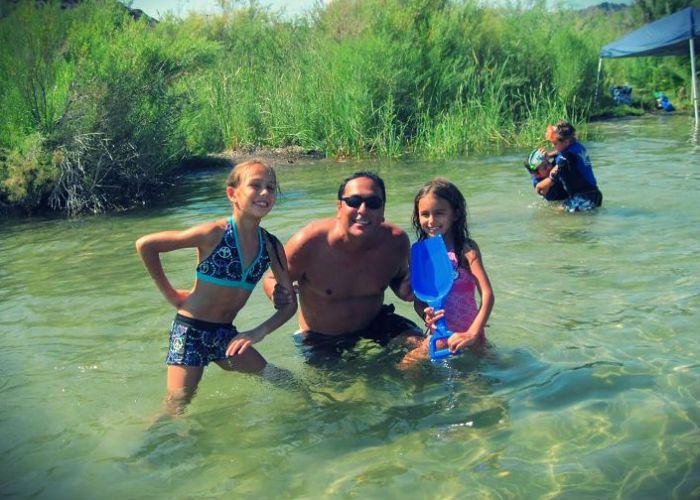 Proud dad ... and a couple photobombing nephews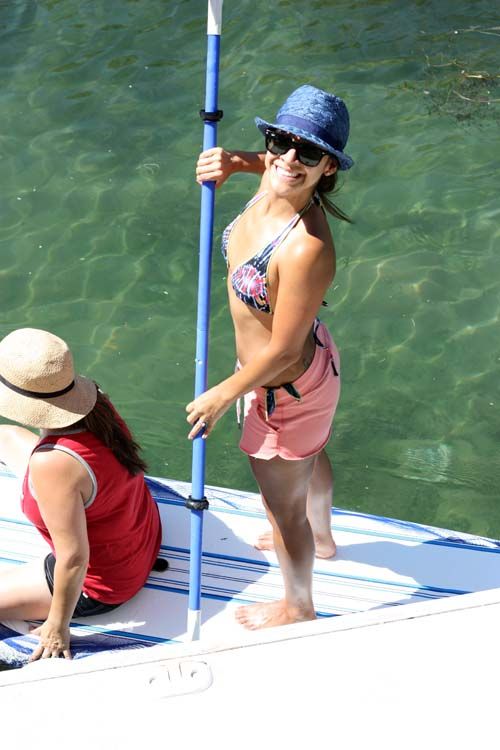 And then my mom fell in. And took my hat with her. No, seriously -- she owes me a hat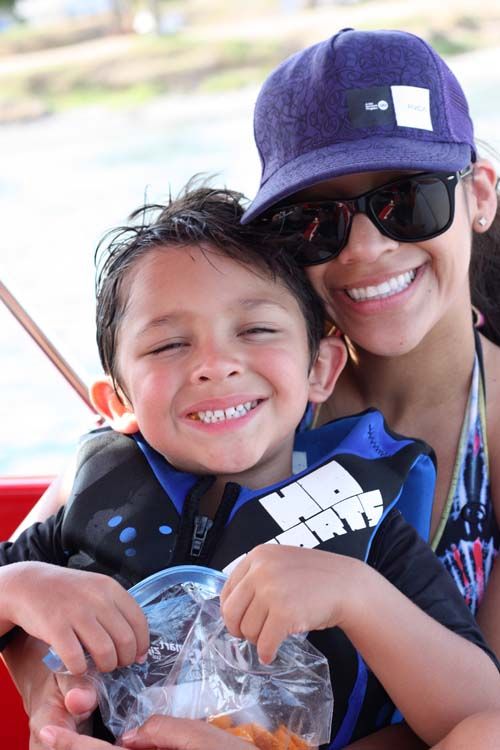 Cheez-its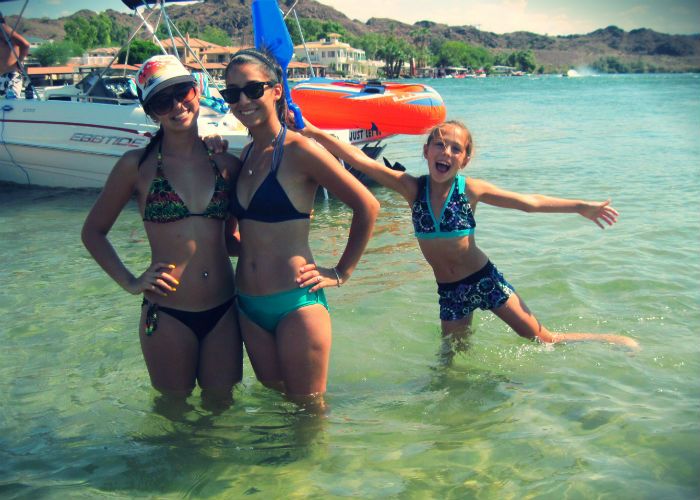 Photobomber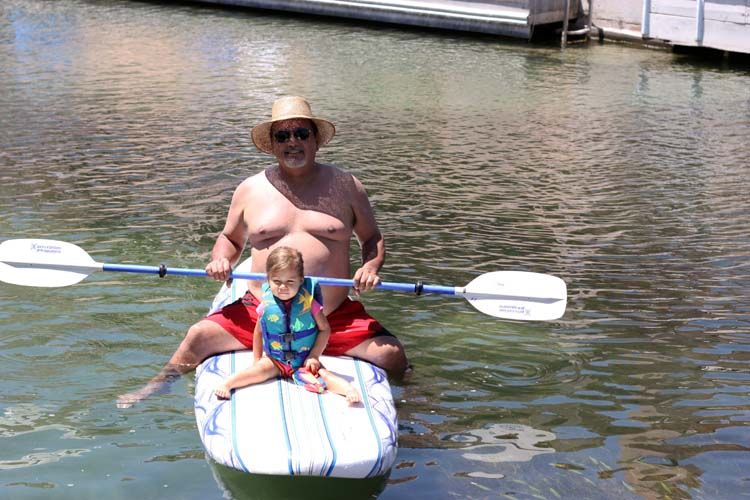 Poppa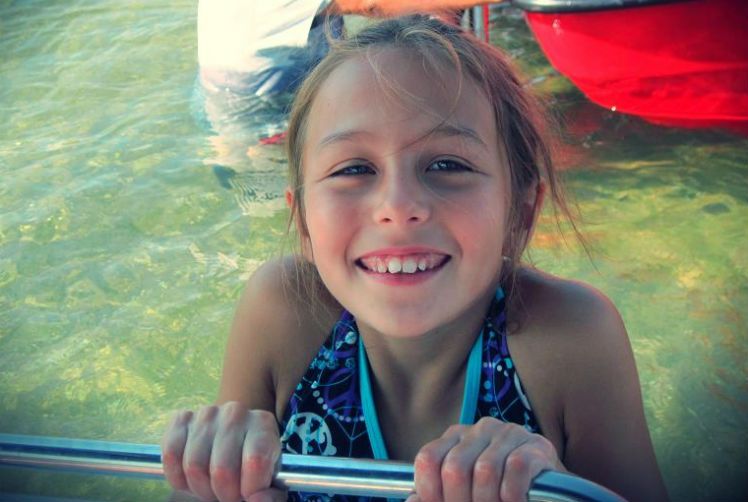 Love her
I asked Noah what his favorite part of this vacation was, and he didn't hesitate -- tubing. His uncles took him for more than a few wild rides, and he loved every minute of it.
When I was a kid, that was my favorite part, too.
Eva wanted to go tubing, too. She sat in the raft with Erik and I for exactly 12 seconds before she changed her mind. After that, she just watched.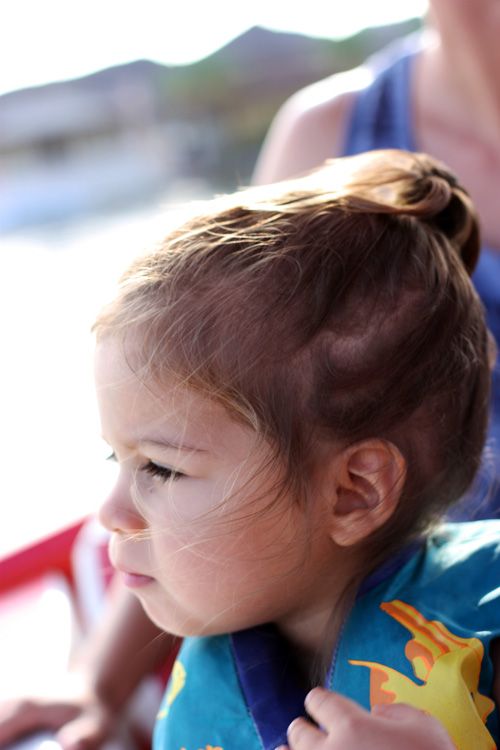 Things were pretty tame until the adults jumped in.
Then it got a little crazy.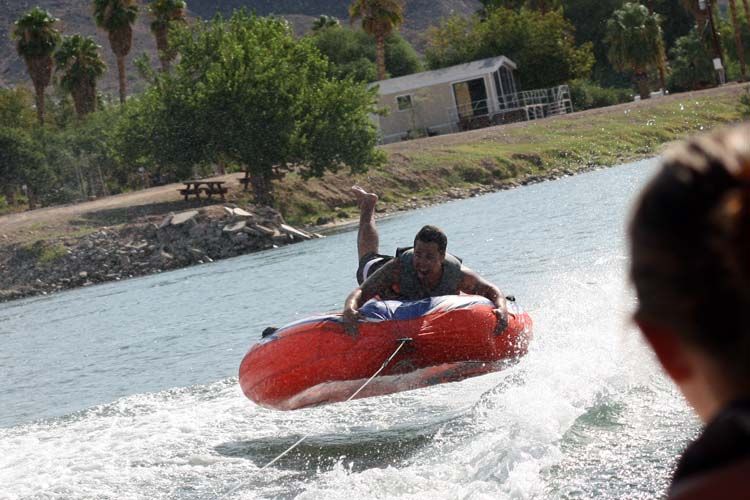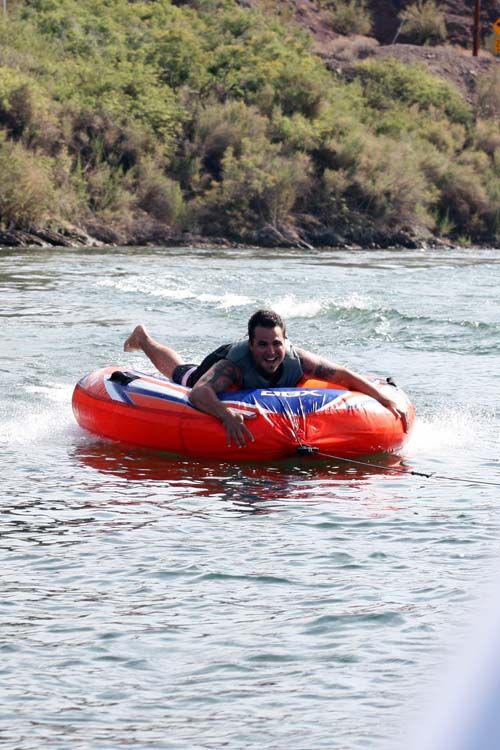 Then my sister and I were up.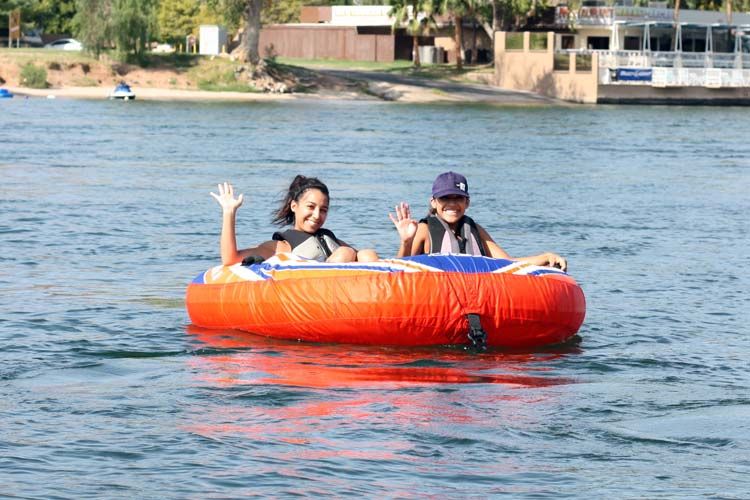 My stepdad took about 4,000 photos of this, which I have to admit, kept me up laughing most of last night. If you ever really want to know the many ways in which alternating terror and glee registers on your face, go tubing with your older brother driving the boat.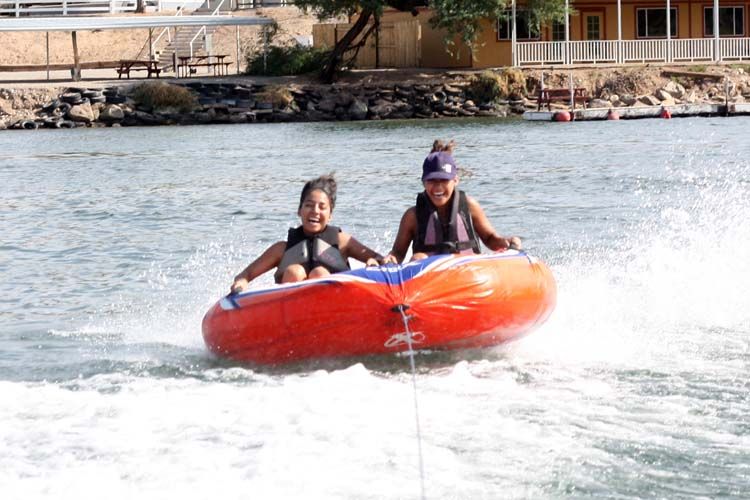 This is me giving him the stink eye after it was all over.
I think the first thing I said was "are you on glue??"
He swore up and down that the waters magically became rougher every time it was my turn to go tubing.
I don't believe him.
In fact, it took a good deal of self-restraint not to yell some choice four-letter words in the presence of my son, niece, and nephew.
This is my not-happy face. In case you were wondering
ANYway, turns out, the rumors are true. Summer really is over. We've put another fun family vacation behind us, and we're ready to embrace the Fall.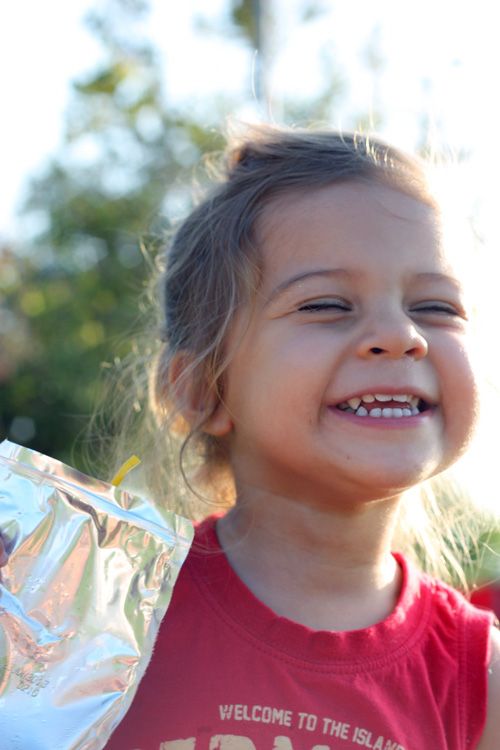 We even spent a good chunk of our drive home discussing options for Halloween costumes.
I'll give you a hint -- Noah's costume starts with "Sonic" and ends with "the Hedgehog."
Happy hump day to everyone!