We recently hired a skateboarding instructor for Noah.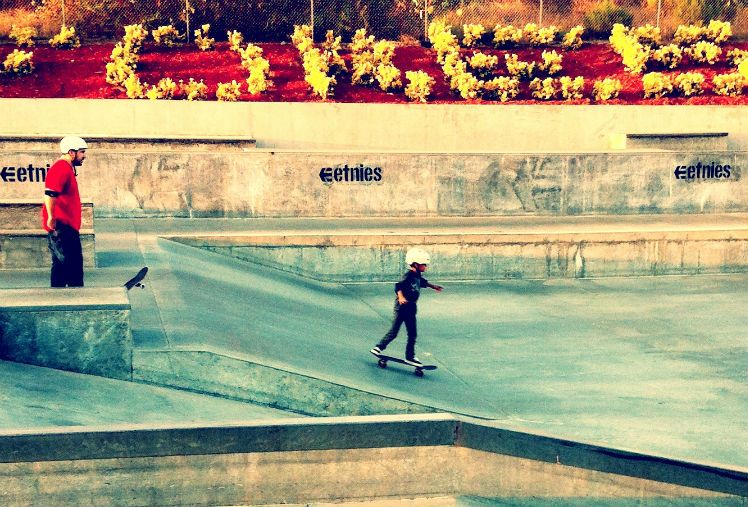 Here's a little confession for you:
Last year, during soccer season, my husband and I became THOSE parents.
You know the ones I'm talking about -- the ones who stand on the sidelines yelling like maniacs. Except we weren't yelling at the ref, or at the coach -- we were yelling at our kid.
Pay attention!
we'd shout.
Hustle!
we'd warn.
During water breaks, we were even worse.
Either you start trying, or no ice cream after the game,
we'd threaten (because ice-cream-less Saturdays are about as bad as it gets at my house).
It was painfully obvious to us, and to anyone watching, that Noah had little to no interest in soccer. And that was a tough pill for my husband and I to swallow -- or at least, a tough pill to swallow
quietly
.
I'm loathe to admit this, but Saturday mornings quickly became a battleground, filled with threats, and bribery, and a frantic search for one lost sock or cleat. More often than not, we would arrive at the field frazzled, and we would swear up and down and all around that we were going to keep our cool. But we never did.
Somewhere near the end of Spring soccer this year, we had no choice but to acknowledge the truth -- we had become the type of parents we swore we'd never be. The kind who lecture our kid about sportsmanship on the drive to a game, but then stand on the sidelines practically tearing our hair out because
our kid is running the wrong way down the field
. So we took a break for the summer to regroup.
About a month or so ago, we were sitting at our kitchen table chatting with my cousin, and he encouraged us to take a different approach. Stop focusing on what Noah isn't, and start focusing on what he is.
It sounds pretty obvious, but sometimes I think the hardest part of parenting is acknowledging who your kids really are, instead of who you expect them to be. I think even good parents get stuck in this trap from time to time.
Among other things, MY kid loves to skateboard. Or rather, he loves the idea of skateboarding. He loves the clothes, and the YouTube videos, and the shoes. He loves to talk about the awesome tricks, and he loves to imagine himself doing the awesome tricks. He's spent a good chunk of this summer pushing around the skateboard that my parents bought him for his birthday in April.
We had spent so much time and energy (and money!) focusing on a sport that our son didn't like, and yet had never considered doing the same for something he
did
like.
When we realized that, we immediately started looking for a skateboarding instructor for Noah. We also bought him a better board and shoes.
Five minutes into his first lesson, Noah asked Jay -- the coolest skateboard instructor
everofalltime
-- if he would please teach him to ollie over our neighbor Joan's house.
That's a little high, man
, said Jay.
But I am going to teach you some cool tricks.
Awesome,
Noah said.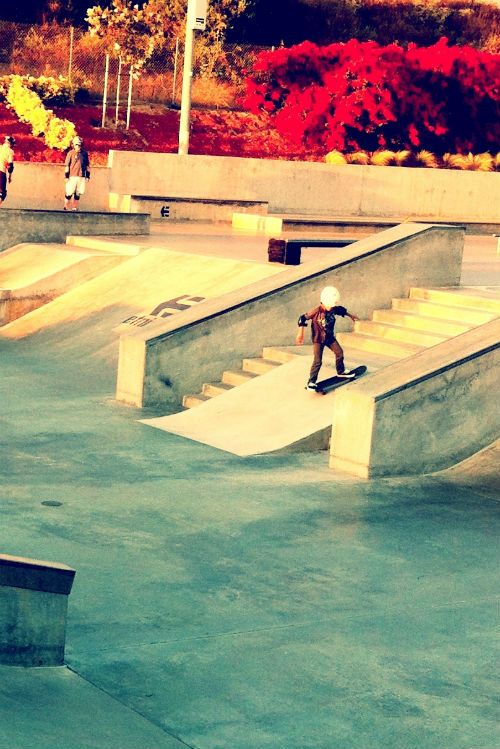 So, we're happy.
ALL of us are happy.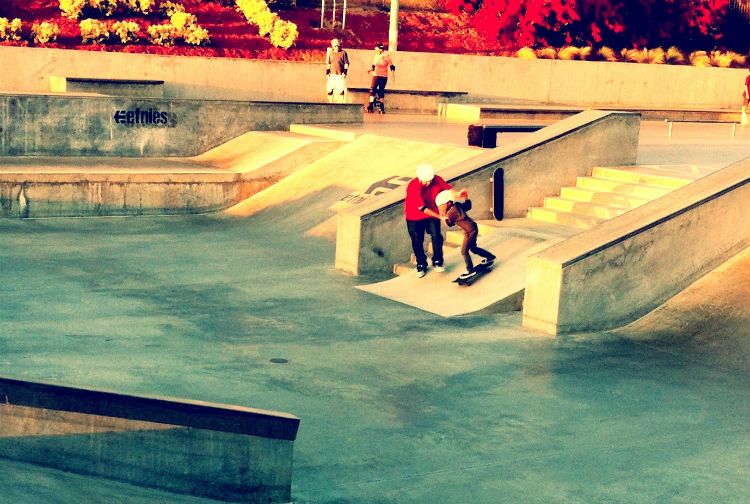 He's a skater boy. And we're cool with that.