Four years ago, when we first moved into our house, we discovered that we weren't the only ones living there. You can read more about that
here
.
A lot has changed in the past four years.
Used to be that the mere thought of a furry, parasite-carrying, flea-infested pest sharing a living space with my family and I gave me the serious shakes.
Four years ago, when we were told that rats had gotten into our heating and AC system before we moved in, I cried until my husband agreed to replace the entire thing. I'm not going to tell you how much it cost to replace everything, but I'll give you a hint : it rhymes with
pen thousand dollars.
Tomorrow I'm going to write a post about how much I love my husband.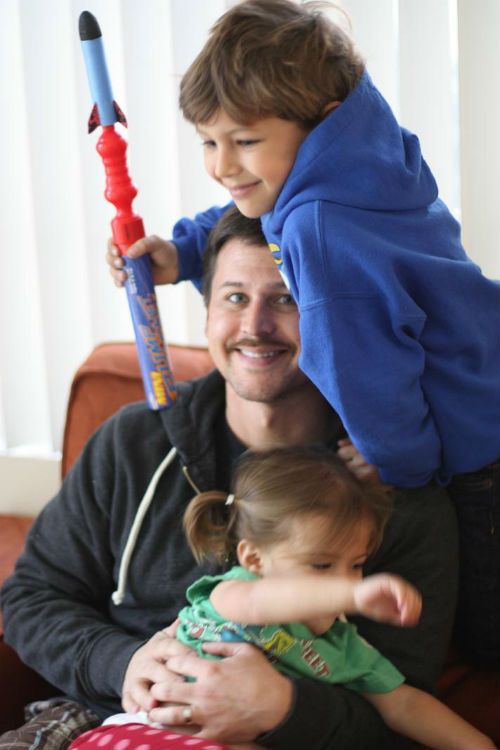 Two years ago, when I heard a funny scratching noise above my head while standing in our kitchen, I flew into what can only be described as a fit of hysterics.
I called three separate pest control companies, visited every hardware store within a 15 mile radius searching for a foolproof trap, and whined to every neighbor that I could corner, all of whom told me the same thing: living in this lush, beautiful, and nature-filled neighborhood has a price. And that price usually comes with a long, pink tail and a whisker or two.
Welcome to the mother-effing jungle. Or, as I like to call it, my backyard.
They all had their own heard-scratching-late-one-night-set-out-poison-found-a-dead-rat-in-my-ski-boot-two-weeks-later story to tell, and after hearing a handful of these, something switched inside of me.
We're not alone.
We're all in this War of the Pests together, and I'll be damned if I'm going to lose this fight.
So I decided to toughen up -- a decision that was momentarily put to the test a few weeks ago when we caught an opossum chillin' in our chicken coop at 4:00 in the morning. I have not forgotten how that dirty little pest looked at me as though I was crashing
his
party ... he was practically saying
Can I help you with something? No? Well then kindly remove that flashlight from my face and go back to bed, so I can continue to terrorize your delicious-tasting chickens.
I don't think he's forgotten us either. Especially since we turned the hose on him.
Which is why I'm preeeettttty sure that Barry is back. Except this time he's being super stealthy, so I've nicknamed him the Chupacabra.
A few nights ago I heard that all-too-familiar scratching above my head around 2 a.m. It was loud enough to wake me from a very nice dream about Joseph Gordon Levitt (also known as a poor woman's Ryan Gosling). It was loud enough that I couldn't get back to sleep. It was loud enough that at one point I threw my pillow at the ceiling and shouted
Go away
, and then I heard it skitter across the ceiling.
Yes.
It skittered.
Which is why I determined that we probably weren't dealing with a rat -- we were dealing with the chupacabra.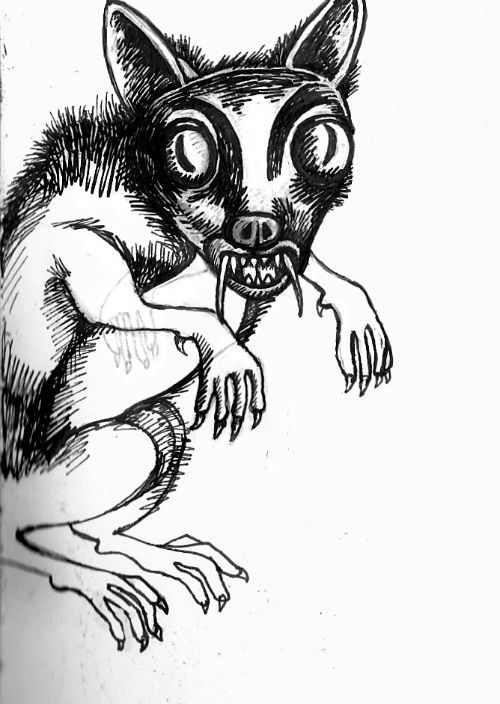 The person who drew this has, apparently, met Barry.
In the morning I casually mentioned it to my husband, who casually mentioned that he'd stop by the hardware store later that day so that he could casually buy a sticky trap or two. It was all very casual. Because we are battle-scarred, pest-fighting veterans.
So that night, before bedtime, he went into the attic, set a few traps along with some peanut butter, and then we waited. The chupacabra made its move at about 10:30. We heard a few thumps, a bit of a struggle, some scraping ... then we decided that we'd sleep a lot better without the sounds of battle in our ears, so we turned on a small fan and went to bed.
In the morning, my husband dressed for war. He outfitted himself with knee high socks, thick leather gloves, safety glasses, and a small, handheld rake. He grabbed a plastic trash bag and announced he was going in. I gave him a hug, and assured him that his muscles had never looked so big.
I'd be lying if I said that we weren't nervous about what he was going to find when he poked his head through our attic opening. But neither of us was prepared for what awaited him just the other side of the ceiling.
My husband found
nothing
. No chupacabra, no traps ... nothing.
We quickly convened to talk strategy:
Erik:
How could it have taken the traps with it?
Me:
I don't know. My guess is there is an extremely pissed off chupacabra with several sticky traps stuck to its butt roaming our hillside right now.
Erik:
Maybe it burrowed into a corner of the attic, under the insulation?
Me:
If that's true, we'll sniff it out soon enough. Then you'll have to go on a mission to recover the body.
Erik (shaking head):
If I have to do that, I'm probably going to come out of the attic with all-white hair.
We decided that there was nothing to do but take a wait-and-see approach, so we closed up the attic and went on our merry, fun-filled-weekend way. Late Saturday, I heard it.
A scratching.
It was coming from above the master bathroom that is attached to our room, and it sounded ... feeble. Much quieter and sadder and feebler than before -- much less "ha-ha-I'll-teach-you-to-turn-the-hose-on-me" and much more "I'm-dying-a-terrible-death-and-you-are-both-going-straight-to-the-bowels-of-hell-for-this."
I mean, I don't know for sure, because I don't speak chupacabra, but I'd say that Barry is fast approaching the light.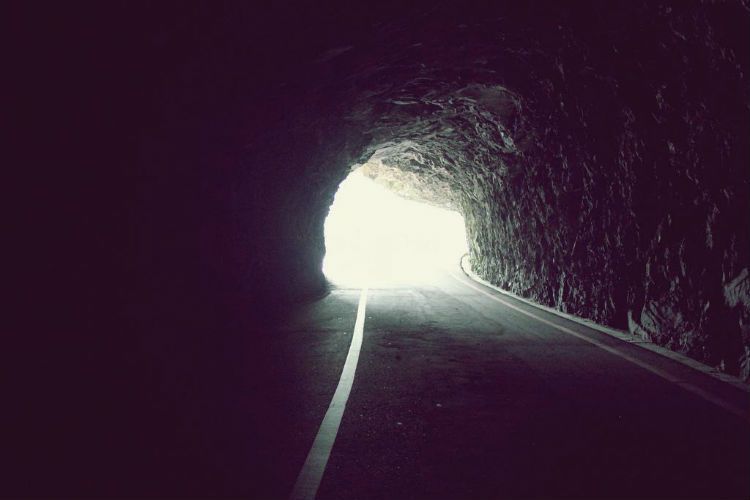 Anyway, that's where we are as of right now. It might be too soon to tell, but if I was a betting soldier, I'd say we've won this battle.
The war, though? That's a whole other story.
Stay tuned...