Early this morning, I woke up shivering. The bed covers I had kicked off during the night were in a ball at my feet, so I stretched out my body, hooked the sheets and duvet over my ankles, and pulled them over myself tightly.
I think Fall is here.
But I don't want to jinx it, so forget I mentioned anything.
****
ANYway.
Last year, before I was handed the reigns to
GreenCraft Magazine
(plus a number of other,
just-as-fun magazines
) and before alllll the work that came along with managing editor-ship, I had a brief stint as a model at my work.
I am using the term "model" loosely -- it was more of a "hey you look bored, come put on these outfits" type of thing.
Never being one to say no to playing dress up, I obliged our photographers. And it was loads of fun.
For a little while, I was the go-to girl for all sorts of fun photo shoots -- a skirt made from bird feathers, a Harry Potter-esque velvet cape, complete with peacock feathers, and even a frothy little dress that happened to make the cover of the Winter 2012 issue of
Belle Armoire
Have you ever wondered what it would be like to run down a sun-drenched hillside whilst barefoot and wearing a dress made of clouds and unicorn breath?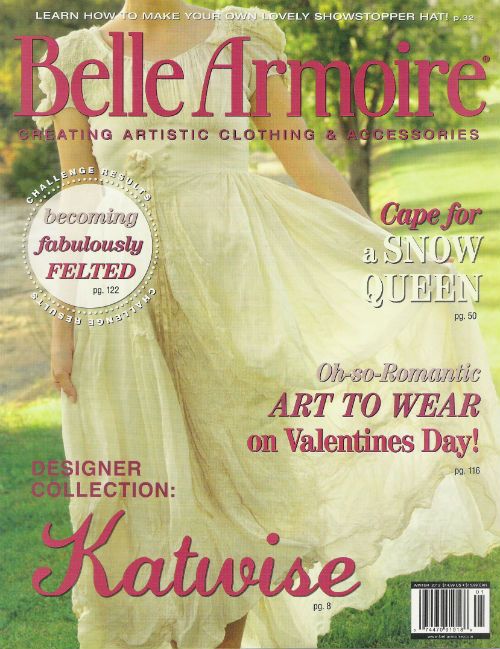 Yes, well, it's FUN.
Trust me.
Of all the fun photo shoots I was lucky enough to participate in, my favorites were for a little magazine called Apron*ology.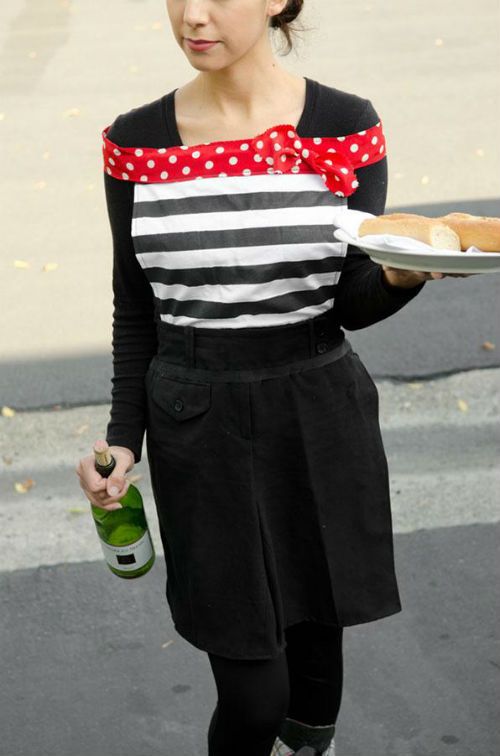 Apron*ology -- I guess it doesn't take a rocket scientist to figure out what this magazine is about.
And I'm just going to put this thought out there -- it sounds crazy, right? To have an entire magazine dedicated to aprons?
Mrs. Santa apron. This one felt a little naughty...
At least that's what I thought when I first came across Apron*ology. But then I started to write articles for the magazine, and it didn't take long to figure out that Apron*ology is about so much MORE than aprons; this is a magazine about the bonds between women.
And, yes, I understand that in the fight for equal status in this ever-progressing world, the last thing many women would want is to be relegated back to the home, the kitchen, and their aprons. Women are capable of much more than the role of caregiver or homemaker -- I truly believe that with every bone in my body -- but that doesn't mean that a) there isn't plenty of room for both and b) we should forget that the women who have paved this path toward equality -- our mothers, grandmothers, great-grandmothers -- they wore aprons.
In the first article I ever wrote for Apron*ology I wrote about my own experience with this simple garment -- about the many mornings, shortly before Christmas, when my grandmother would arrive at one of my aunt's homes and hand out the
mandils
(the Spanish word for aprons) that we wear to make tamales.
The aprons we wear are practical, of course. They are meant to protect our clothes from splatters, and as a way to wipe our hands quickly. But they're meaningful as well. We wear them to mark the beginning of a tradition, and as a way to outwardly display the bonds that tie the women in my family together. The story our aprons tell is this: once a year, regardless of our differences, we sit around a table — spreading, layering, and wrapping — and we are all the same, if only for a few hours. We are family.
Apron*ology is packed with stories that speak to the exact same female experience -- the one that tells us that no matter what, we women
need
each other. I have felt so very fortunate to have been given the opportunity to share my own story about what aprons, and, in particular, the women who wear them, have meant to me.
Last week I was offered the role of Managing Editor of Apron*ology, and I believe my reply was something along the lines of "Hell YES."
Apron*ology is an annual magazine, and my first issue will come out on February 1, 2013, at our many retail distributors, including Barnes & Noble, JoAnn's Fabric, and Michaels. If you happen to come across Apron*ology at any of these stores, pick it up and take a look -- I promise you won't be disappointed.
Happy Tuesday and, more importantly, Happy Fall to all of you!