Erik and I made the trek south to celebrate his birthday this past weekend, sans kids. We take a trip like this every year, because there's something about post-Christmas that just screams "I need a break"
We really did need a break.
So we shipped the kids off to Erik's mom's house, jumped in the car, and we were off!
And then our car broke down. Less than a mile from our house. I barely looked up from filing my nails as I murmured to a frustrated Erik "I told you to take it in... "
We managed, with some tricky maneuvering, to get the car home, throw our suitcase into our other car, and then we really were off.
It was a fitting way, I think, to start a very-much-needed weekend away.
Because we weren't just getting away... we were
running
, as fast as our one-car-that-works could take us. Away from broken cars, and grouchy kids, and stressful jobs, and difficult realities. Away from the noise, and the chaos, and the interruptions. Away to a hotel room where we could sit in the middle of the bed, Indian-style, and talk -- really talk -- without the distraction of needy kids or the weight of late-night exhaustion.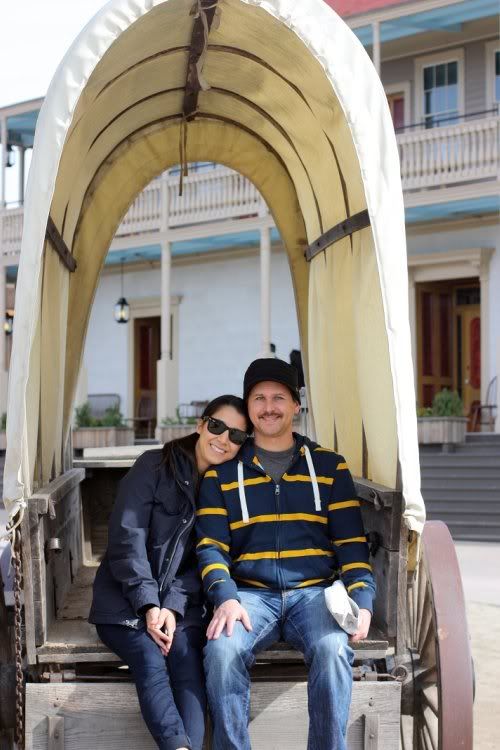 And we did talk -- unloaded really -- laying out all the built up frustrations and hurts and resentments that tend to get lost somewhere in the daily muck. We laid out these pieces, examined them closely, took accountability, and apologized to one another.
Sometimes it's easy for us to forget how important it is nurture friendship inside of our marriage. Love, for us, has always been the easy part. But friendship? Friendship has always been the challenge. Because the truth is, we never really had an opportunity to build a strong friendship before we found out we were going to be parents. Before we found out that, one way or another, we were stuck with one another.
Five years ago, I had the idea to take Erik to Ojai for his birthday, just the two of us. It was the first time we had gone away for the weekend, left Noah with his grandparents, for no other reason that to just to spend some time enjoying one another's company.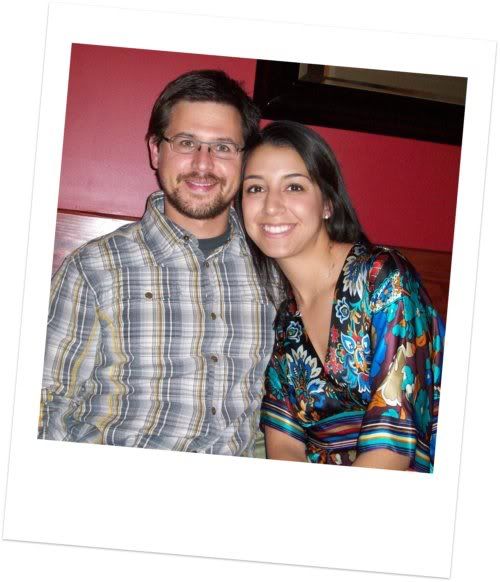 Ojai 2007
We didn't do anything particularly exciting. We bought ice cream, ate a nice dinner, poked around some fun shops. I think we might've even gone to a movie.
It wasn't until we were driving home that I realized just how valuable such a weekend could be. It was on the 101 freeway, somewhere around Ventura, when it hit me very suddenly how much I like my husband.
The terrible jokes. The funny stories. The random trivia. The thoughtful answers to my out-of-left-field questions. I really, really like the guy I'm stuck with.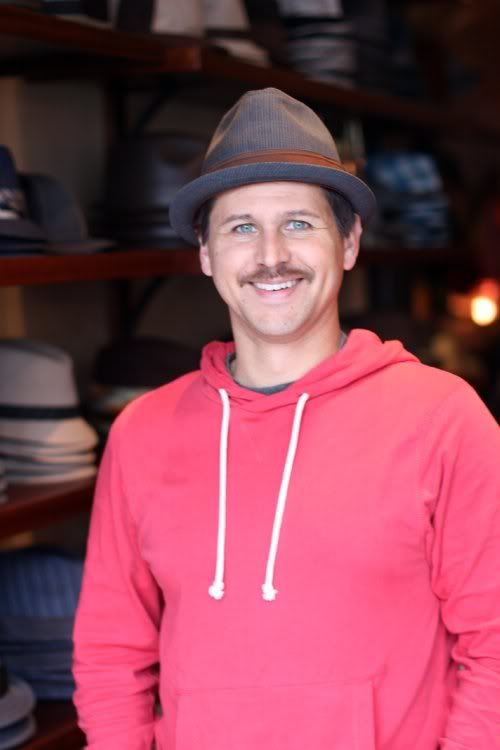 And so we go, every year, somewhere relatively close to our home, and spend a couple days nursing a friendship that has somehow managed to withstand 363 days of being overshadowed by broken cars and grouchy kids. And the drive home, with its profound comfort and ease, is always the best part.
This year we spent our precious time wandering around the Gaslamp Quarter in San Diego. We found a cute hat shop, tried on at least a dozen each, and bought the ones we picked for one another.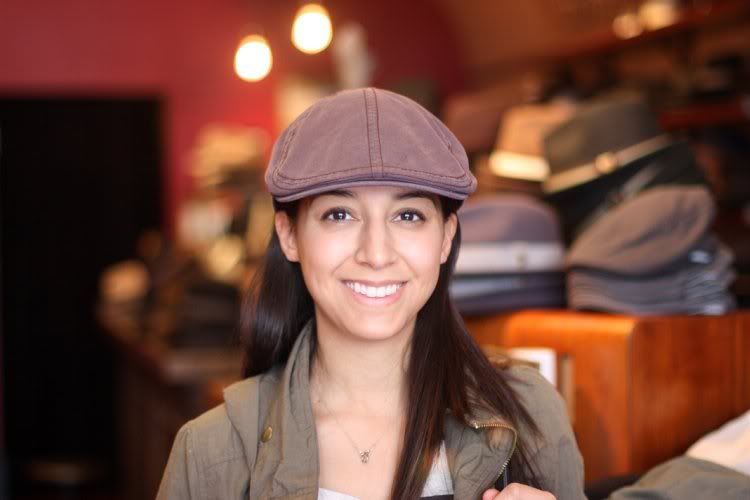 We were joined Saturday night by my best friend Jenny and her husband Sean for a night of tapas and flamenco dancers. We piled the table high with delicious food, and when we were done we walked back our hotel, weaving our way through throngs of 20-somethings out for a night on the prowl, the girls shivering in strapless dresses and 6-inch heels. We pulled our jackets tighter, joked about how old we must be getting, and didn't feel the least bit bad about calling it a night at 10:30.
Sunday Jenny suggested Old Town San Diego, which I still kind of can't believe I've never seen before.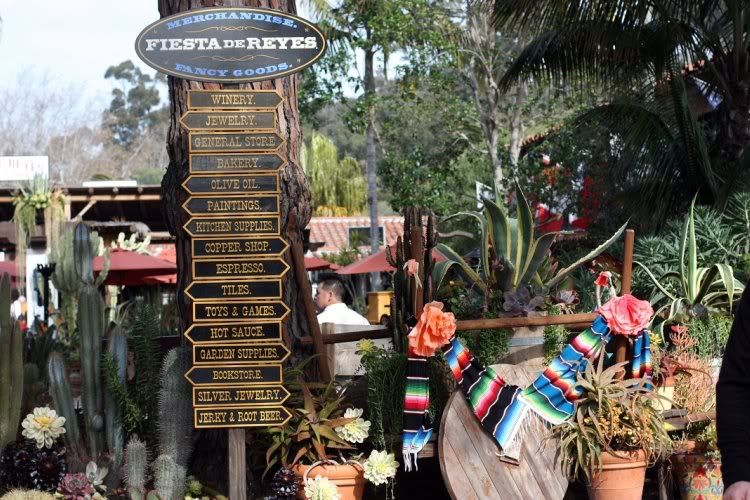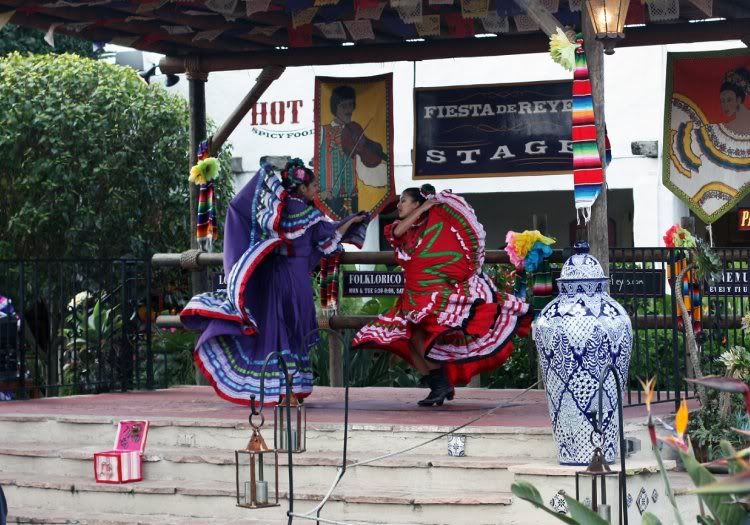 We ate homemade tortillas and I took more pictures than a Japanese tourist at Disneyland.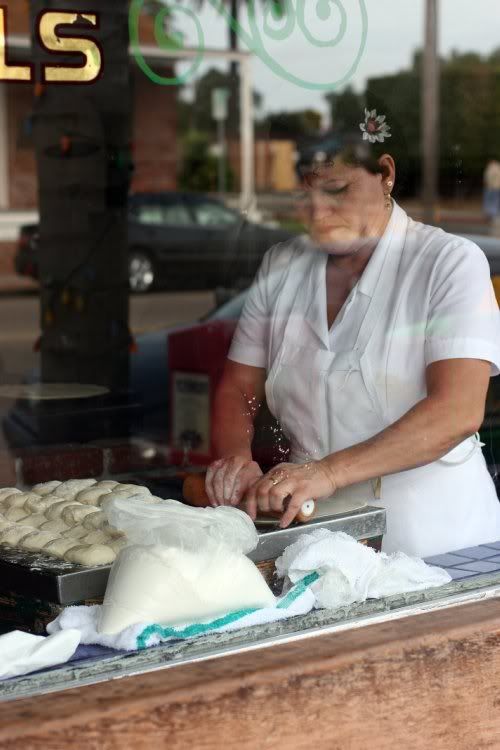 Erik's making faces because he's sick of me and my camera...
We did what we do best, and poked around quirky shops. I was reminded that my friendship with Erik was not the only one that has needed a little extra attention lately -- it's moments like these when I remember why she's the girlfriend I call "best"
Could not stop laughing and playing with this stupid flower...
It was SUCH a good weekend, and I'm floating high right now, feeling like there's nothing left to want for, that I have everything I could ever need.
And I know that tomorrow morning life will start right back up, that the car will still need fixing and the kids will still need everything. And I know that much too soon, we'll settle back into that let's-try-to-keep-our-heads-above-water mentality, and there will be less time for date nights, and more clipped responses.
But right now? Right now I'm lying in bed, typing away, next to my very best friend in the whole wide world, and life is a giant, pink, sparkly sombrero of goodness.
Right now, that's all that matters.
Quote of the Day:
Me: "Look, being a dwarf isn't an excuse to be an asshole. She doesn't get a get-out-of-jail-free-card..."