The running joke in my family is that I have obsessive compulsive disorder.
They poke fun at my neurosis, and I laugh along, because c'mon ... doesn't everyone HAVE to color coordinate their shoes?
Doesn't everyone HAVE to have the clothes hanging in the same direction in the closet?
Doesn't everyone HAVE to finish one project before moving on to the next?
My husband loves to tell the story of how, when I got the call that my sister was in labor, and I had an hour and a half to get on a plane, I was in the middle of hanging curtains. And I couldn't stop.
Don't get me wrong, my sister and her impending motherhood was a HUGE deal for me. And I had every intention of giving it my undivided attention, and support, and encouragement.
As soon as the curtains were finished being hung, that is.
So maybe there's a slight hint of truth at the jokes about my OCD. And one of the things that fuels my obsessions happens to be a large part of my job, as luck would have it.
Because when I think about landfills filling with trash, for years and years and years, I almost can't breathe. When I think about my kids living in a world full of garbage, I want to scream.
Yeah, the movie Wall-E? Gave me NIGHTMARES.
As the editor of GreenCraft, I'm lucky enough to get to see firsthand the many ways in which people from all over the world find beautiful and functional uses for trash, and it makes this OCD heart of mine o' so happy.
One of the things in my house that drives me up the wall is hangers from the dry cleaner.
You know the ones I'm talking about -- the wire numbers with paper wrapped around them. They are flimsy and, let's face it, ugly. But throwing them away feels so wrong.
The challenge? Find a better use for them.
So easy to do, and I think it makes a huge difference.
I simply pulled apart the paper from a dry-cleaner hanger (gently!), traced the outline on the blank side of a Trader Joe's bag, and decorated.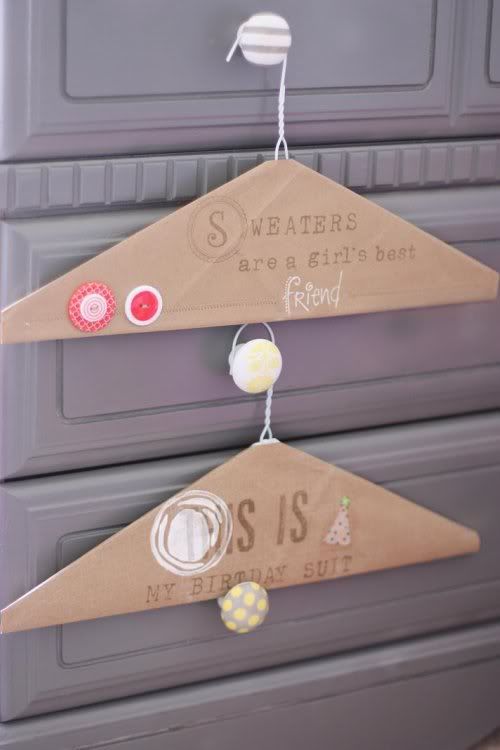 What's that you say? This college-educated girl can't spell?
Well you are right, I did misspell birthday (which my work buddy Carmen affectionately pointed out). But I'm posting the pictures anyway.
Because we keep it real over in my corner of the OC 'Burbs.
What do you think of my ugly hanger solution? My work buddy Carmen also pointed out that you could write or stamp the day of the week on these hangers, and give them to someone as a gift. I think that's a pretty good idea.
I have one more small project for all of you, that I stumbled across last week.
Have you heard of Washi tape? It happens to be amazing (and addicting!)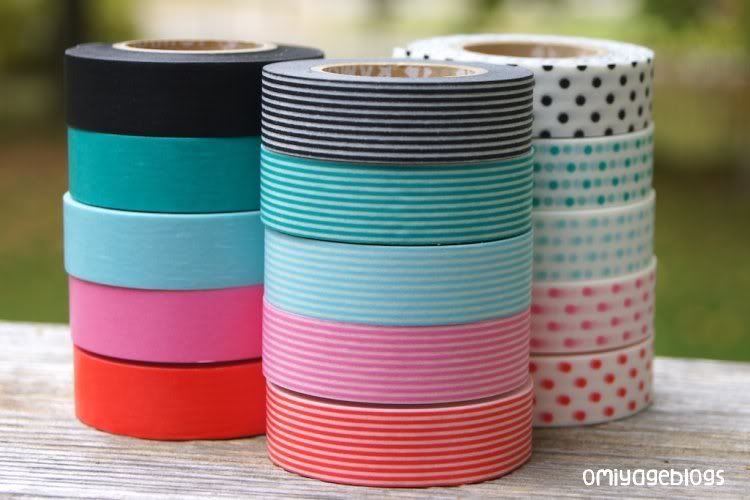 It's my latest obsession...
It can be used for a ton of stuff, from gift wrap, to card making, to decorating pretty much anything.
Last week I looked down at my desk one morning and saw these two things sitting next to each other.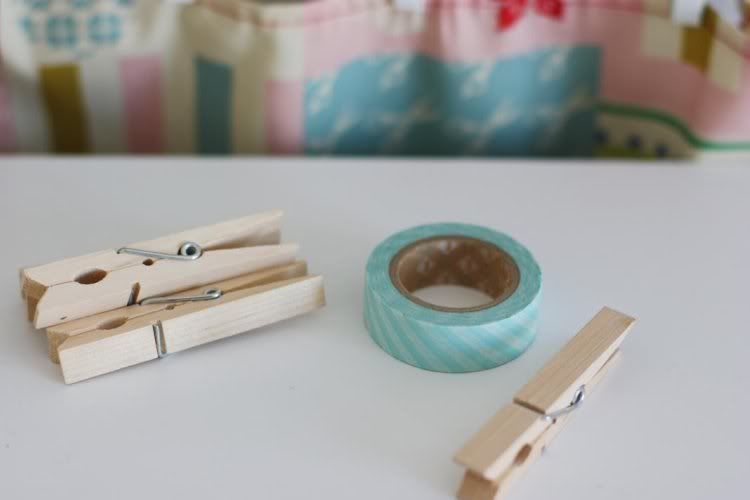 Genius!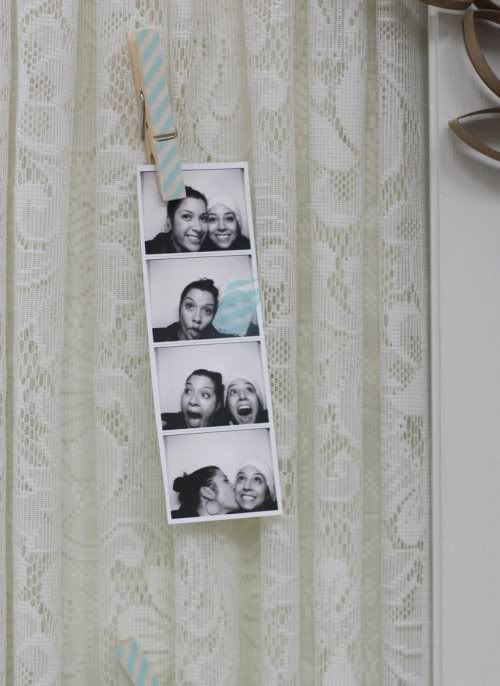 And, again, so easy to do. Glue a magnet to the back if you like, and you've got some cute fridge decoration.
Hope everyone is having a fabulous Tuesday, and I will be back later this week with a post about the little boy who made me a Momma.